Custom Knit Personalized Football Pullover Sweater for Baby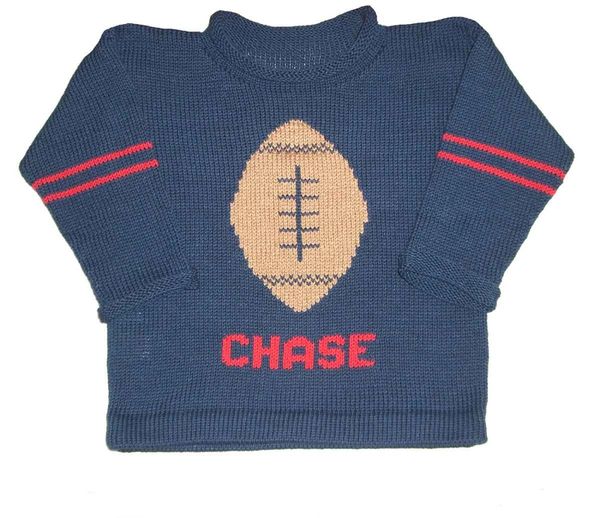 Custom Knit Personalized Football Pullover Sweater for Baby
Customized Football Baby Sweater

For many, football season is the best time of year. Looking forward to watching your favorite team play each week. Whether they win or lose, it is always fun and exciting. Of all our infant boy clothes, our Football Jersey is the most popular. Personalized clothing make such a unique and welcome baby gift.
Make this one your own by adding the child's name and don't be afraid to make this a great gift for little girls as well.
Knit in the USA in 100% machine wash and dry cotton.
Chase's sweater is knit in navy/red/camel. James is knit in chocolate/white/camel.
Lillie is knit in baby pink/bubblegum/camel and Max is in white/burgundy/camel.
Reviews
Featured Products